Welcome to Zen'd Out Massage Spa! We are thrilled to announce the addition of two new massage therapists to our team. Our new therapists are highly trained professionals who are dedicated to providing a calming and rejuvenating experience. They specialize in a range of massage techniques, from Swedish to Deep Tissue, and will work with each client to customize a massage tailored to their individual needs. We invite you to come and experience the Zen'd Out difference. Relax, unwind, and let us help you find your inner peace.
For the past eight years, Lindsay Shabansky has been practicing as a massage therapist and has expertise in various types of massage, such as deep tissue work, trigger point relief, and medical massage. Her services are particularly beneficial for people experiencing a high degree of musculoskeletal tension, and she employs a combination of techniques such as deep tissue work, trigger-point therapy, hot stone, and myofascial treatments to provide her clients with the relief they require.
With over a decade of experience, Susan Grady has joined the Zen'd Out team. She specializes in Swedish Massage and caters to clients who seek a full-body massage with medium to firm pressure that induces relaxation. Susan is highly perceptive and concentrates on identifying problematic regions and easing tension with a blend of Swedish-style and sport massage methods.
Zen'd Out Couples Massage Spa provides a variety of massage modalities that include:
Additionally, all massages at Zen'd Out come with the following extras:
Hot Stone Treatment: A head-to-toe treatment using heated stones.
Premium Essential Oil Therapy: An aromatherapy treatment using high-quality essential oils. For enhanced relaxation, a CBD Oil treatment is also available.
Lastly, clients can indulge in wine or cocktails and chocolate-dipped strawberries after their massage session as complimentary treats to further enhance their sense of total bliss.
For those seeking a means to unwind, regain equilibrium, and enhance their general well-being, Zen'd Out Massage Spa is the solution. To schedule an appointment, contact us at (303) 345-3700 or visit our website to access the finest massage services and wellness treatments in Downtown Denver.
---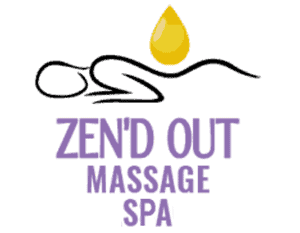 Zen'd Out Couples Massage Spa
(303) 345-3700
[email protected]