The Zen'd Out Massage Experience at Zen'd Out Massage Spa
Treat your partner to one of the best massage services and wellness treatments at Zen'd Out Couples Massage Spa in Downtown Denver.
DENVER'S # 1 MASSAGE SPA DEDICATED TO COUPLES WELL-BEING.
The Zen'd Out Couples Massage Experience
Celebrate your love and unwind with your partner at Zen'd Out. A relaxing, transformational couples spa experience unlike any other. Have you been looking for a romantic couples massage getaway? We are Denver's top choice for couples looking for romantic and luxurious massage spa services. Restore, unwind, and let us pamper you and your partner for your special occasion, or even if it's just a Sunday, whatever it may be! We're located in Downtown Denver. Come find out why we're considered one of the best massage spas in Denver.
We really enjoyed our couples massage with Isabella and Prangtip. Both took the time to understand our preferences and anything that was hurting. Our massages where tailored to that conversation. The champagne to start, and chocolate covered strawberries at the end were nice touches too. Even though we only booked because we we received a gift certificate for our wedding, we will definitely come back.The only constructive feedback was regarding getting 2 female masseuses. We had to reschedule our first appointment due to lack of availability. We were also asked if we'd be willing to move the 2nd appointment, but ended up not needing to. Nothing to avoid us coming back!
My husband and I visited for a couples massage. We loved the chance to relax together and overall had a great experience. I had Prangtip and she was amazing!! She was very attentive and ensured I had a customized experience. Ashly was also excellent and made sure that my husband's first ever massage was comfortable. The studio was very calming and the complimentary treat and drink after the massage were perfect!
This was my best massage experience in Denver. Rebecca is an amazing therapist. This was my first time at this massage studio. I truly felt valued as a customer. They customer service goes above and beyond. The therapists were professional and actually spent exactly 90 mins on the massage. We will definitely be repeat/loyal customers to Zen'd Out Massage Spa.
We were first timers here and also new to couples massage so we didn't know what to expect but this place impressed us from the moment we walked in until the very end. Very relaxing environment from the furniture, aesthetics, music, aromas, welcoming staff and experienced therapists. The massage was tailored to each individual and the therapists did an awesome job of making sure you had the best experience by checking in throughout the massage to make sure the applied pressure was on point. We really enjoyed having our massage experience together. This place has been specifically designed for couples which I thought was so neat. The Bellinis and chocolate covered strawberries tasted so good after the massage. The presentation was amazing as well and they even left an individualized message for our celebration. The attention to detail was incredible. We highly recommend this place for couples wanting to have an exclusive experience.
This was such a nice time. My boyfriend and I came after a day of snowboarding and a concert at red rocks. It was perfect 🥰 I would love to come back.
This was personally my first massage and I came with my fiance. We were both extremely pleased. Everyone was super professional and informative about everything.
Rebecca and Cancer were both wonderful!
Isabelle and Esme were amazing! 5/5 for ambiance and experience and 5/5 for the quality of the massage.
Cool, relaxing space, and easily the BEST massages we ever had—Isabelle and Cansler were both fantastic.
Loved it! I came here for my birthday and did a single Swedish massage with hot stones. Maria was excellent! She explained everything to me, made sure the pressure was comfortable, and did a great job relieving the tension in my upper back and shoulders. I really enjoyed the chocolate-covered strawberries at the end as well. A lovely experience, I look forward to coming back in the future!
Next Reviews
Gift Cards
Denver's # 1 Massage Spa dedicated to couples well-being.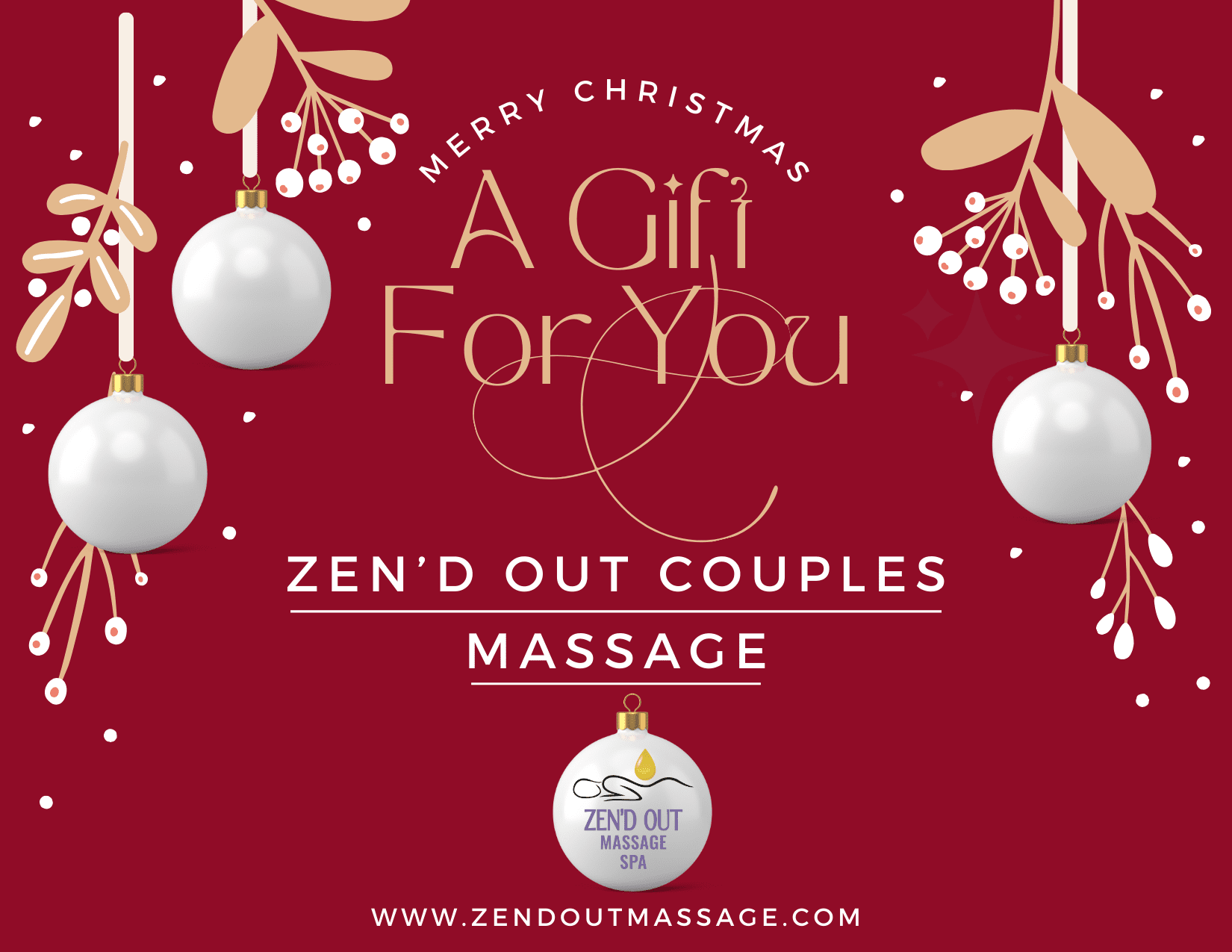 Book an Appointment Today
We're open Monday thru Sunday, 9 am – 9 pm.
Book an appointment or purchase gift cards for that special someone in your life!
Or simply drop us a message!


The Process
We have 24/7 online booking and the ability for you to purchase gift cards for all our services or call us to schedule your appointment with a specialist. When you are looking for a full-body massage spa near me, we take you through a soothing journey of the mind, body, and spirit. We also offer walk-in massages in Denver.
1
2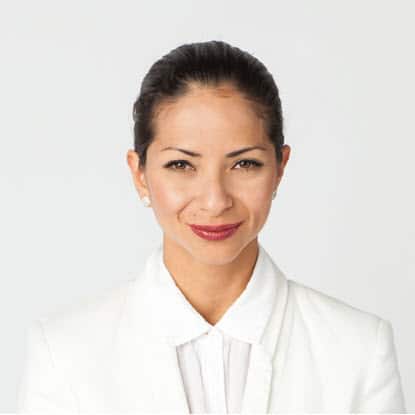 3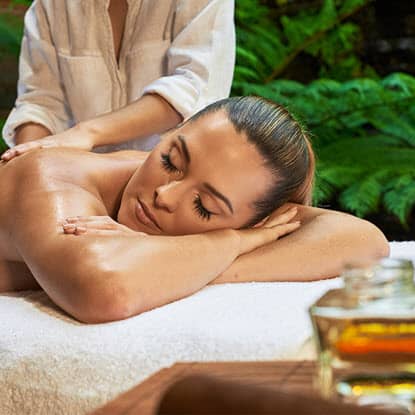 4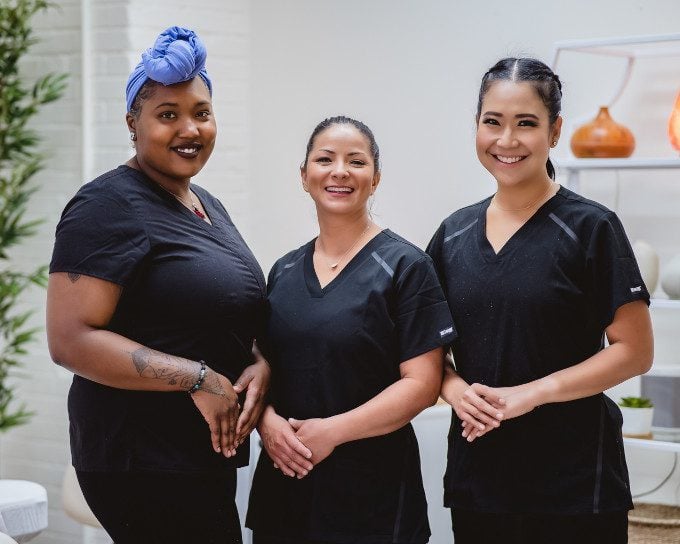 Experience the best massage in downtown Denver at Zen'd Out Massage Spa
Welcome to Downtown Denver's best massage and facial spa, where we invite you to experience the Zen'd Out difference. A tranquil, transformational environment that's both memorable and healthful. From beginning to end, our dedicated spa team ensures that your visit enhances your well-being. We showcase a wide array of treatments and services, from deep tissue massage, traditional Thai massage, luxurious couple massage, and chair massage. We have surprising spa membership and appointment purchase gift packages that will suit your lifestyle and tailor the massage service options to your body and wellness. We truly value your visit and will treat you like a guest in our home.
Benefits of Getting a Couples Deep Tissue Massage in Denver, CO?
There are many ways you can choose to spend time with your other half. But few are as healthy and as beneficial as a couple's massage. Read on to find out why you should consider a couple's deep tissue massage in Denver.
1. Strengthen Your Bond with a Couple's Massage
A couple's massage is where two people undergo deep tissue massage simultaneously. During the session, everyone has their therapist and massage tables within the same private space.
A couple's massage is increasingly popular for romantic occasions such as valentine's day. However, the session can be shared between friends or your loved ones.
By sharing the experience with your partner, you can bond and enjoy some of the best quality time together. There are fewer distractions for a couple's therapy session than on a regular date. The session offers the couple a great opportunity to interact more intimately.
2. Explore New Experiences
Most couples quickly become accustomed to the usual routine of going on a date. But going out for dinner or a movie date can become mundane and uninteresting with time. A couple's massage is a positive step for you and your partner to explore new experiences together.
During the session, therapists may set the mood in the room by dimming the lights or play soothing harmonies. You can bring your music to make the experience even more comfortable for you and your partner. Regardless of what you choose, it is bound to be
an unforgettable date for the couple.
3. Revitalize Your Body
Every day, our bodies accumulate tension in the tissues. A deep tissue massage works on deeper layers of the muscle to relieve stress and promote relaxation. But there are many types of therapies suited for different conditions.
During the couple's massage, each person can choose a different therapy to relieve pain or discomfort. You could opt for a deep tissue massage to release muscle tension. At the same time, your partner may take the Swedish massage, which is more suitable for beginners.
4. Encourage intimacy with Deep Tissue Massage
A couple's therapy session is a novel way to spend quality time that can also boost intimacy. The massage lowers levels of cortisol and increases feel-good hormones like oxytocin.
The mood-boosting effect of the hormone can last for hours. After the session, you and your partner will enjoy sharing those positive vibes, which may trigger a sense of intimacy.
5. Make Healthy Choices
A couple's session is a great way to introduce your partner to massage. You can experience the positive benefits together.
By opting for a therapeutic session, you can avoid unhealthy food you'll often encounter on a regular date. A deep tissue massage with your other half can mark the beginning of
a more positive lifestyle.
---
Massage therapy is a good remedy that can alleviate pain and ease the symptoms of many physical conditions. You can get even more out of the massage by going for a therapy session with your partner. A couple's massage offers a unique experience, healthy for bonding and intimacy.
What is a Couples Massage in Denver, CO?
Whether you're looking for an indulgent spa session or a short-but-satisfying romantic getaway, a couple's massage is a prolific way to rejuvenate both you and your partner.
Also, let us clear one thing up: despite its name, a couples massage, Denver is not just for couples. You can enjoy this revitalizing experience with a friend or a family member as well.
If you or your partner is not completely sold about the idea of getting a massage together, this post will help you understand exactly what you're missing out on!
Couples massages have become one of the most romantic and in-demand services in Denver, CO, over the last few years. During this massage, two people – you and your loved one receive messages in the same room, at the same time, by two different massage therapists.
At Zen'd Out Massage And Spa, we have dedicated private suites for couples, that are spacious enough for two massage beds. We also offer complimentary drinks before and after the massage. If your partner has never had a massage before, a couples massage in Denver, CO is a great way to introduce them to this rejuvenating experience.
Also, knowing they don't have to do it alone, they might be more open to the idea of getting a massage. Some men feel a little nervous about getting a massage due to the nudity involved, so the idea of having their girlfriend or wife there is reassuring.
Or, if you are visiting someone you don't get to see often enough – your mom, sister, or a best friend – and you want to spend quality time with them, a couple's massage can make for a memorable outing.
You are free to talk to each other during the massage or you can be quiet the whole time – whatever helps you and your partner get most comfortable.
Benefits of a Couples Massage, Denver
There are a variety of physical and mental benefits associated with massage therapy. And sharing the experience with someone you love only amplifies the effects.
Research shows that massage modalities such as Deep Tissue, CBD treatment, Swedish Massage, and Reflexology can help ease several medical conditions. If you or your loved one are suffering from stress, anxiety, depression, arthritis, insomnia, fibromyalgia, asthma, or chronic pain, regular massages can help manage pain and strengthen your immune system.
Couples are often busy and find little time to be alone throughout the day. Commitments to work, school, or family keep the couples preoccupied for the better part of the day.
When was the last time you and your partner allowed yourself to get pampered and enjoy the present without constantly worrying about one thing or other?
During a couple's massage, you will instinctively want to tune your attention to the present moment. This practice of being completely engaged in an activity together will help you two reconnect and bond even more.
And it doesn't hurt that massages stimulate the feel-good hormones which increase the feelings of affection and intimacy. The gentle and deep touches of your massage therapist will boost the level of dopamine, serotonin, and oxytocin in both your bodies.
So, essentially, couples massage, Denver is a science-approved love potion!
Reignite the Flame in Your Relationship – Book A Couple's Massage in Denver, CO
It's important to take some time out and reconnect with yourself as well as your partner. And while you are at it, why not experience a glowing skin and revitalized mind! Call us at 303-345-3700 to book a couples massage appointment today!
We are located in downtown Denver, CO.
Walk-ins are welcome from 9 AM – 7 PM
What types of massages do you offer at Zen'd Out Couples Massage Spa?
Zen'd Out Couples Massage Spa offers a variety of massage treatments, including deep tissue, Swedish, sports, prenatal, reflexology, and hot stone massages. We also provide in-office chair massages.
Do you cater to singles as well as couples?
Yes, we offer massage services for both singles and couples. You can book a massage as an individual or with a partner.
How long does a typical massage session last?
Our standard massage session is typically 60 minutes, but we also offer 90-minute and 120-minute options. The duration can be customized to your preferences and needs.
Do I need to undress completely for a massage?
You should undress to your level of comfort. Most clients choose to undress completely, but you can leave on your underwear if that makes you more comfortable. You'll be properly draped during the session to maintain your privacy.
Are massages safe for pregnant women?
Prenatal massages are specially designed for expectant mothers and are generally safe.
Is it customary to tip the massage therapist?
Tipping is customary, and it's generally appreciated. A typical tip is 15% to 20% of the total cost of the massage, but it can vary depending on your satisfaction with the service.
Can I request a specific therapist or gender preference for my massage?
Yes, you can request a specific therapist or specify a gender preference when booking your appointment. This helps ensure your comfort during the session.
How can I book an appointment?
You can usually book an appointment by phone, online, or by visiting our spa in person. It's advisable to book in advance to secure your preferred time slot.
Do you offer any additional spa treatments?
Yes, in addition to massage, we also offer facial treatments, including hydrotherapy, anti-aging, and facial mud mask treatments.
What should I do if I have specific health concerns or conditions?
If you have specific health concerns or medical conditions, it's important to inform the spa and your therapist before the massage. This ensures that the therapist can adapt the treatment to your needs and provide a safe and effective session.
Meet Our Massage Therapists
Fully Licensed Massage Therapists in Denver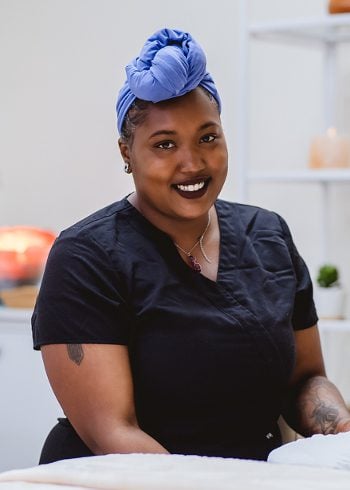 Elena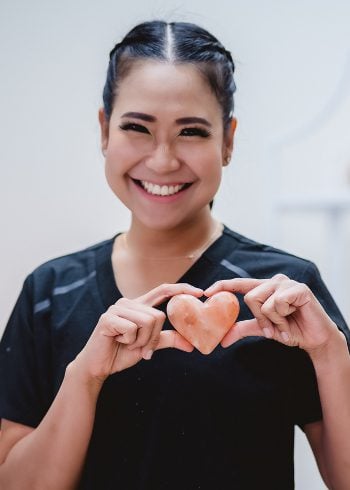 Prangtip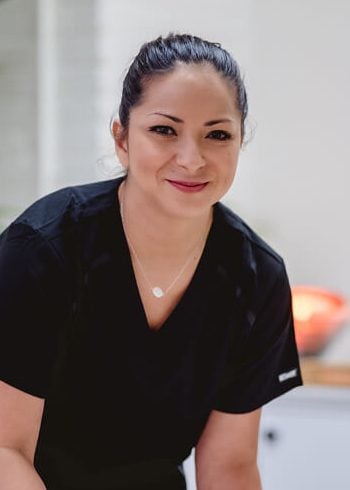 Maria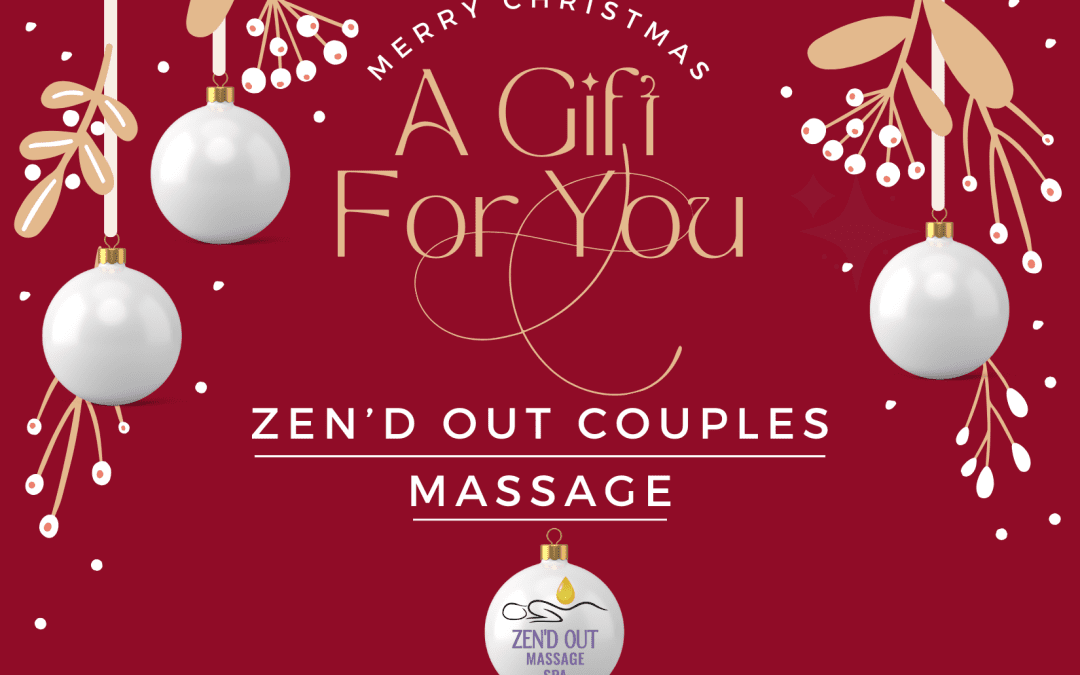 Discover the perfect Christmas gift: Massage Gift Cards! Unwind and recharge with personalized experiences, health benefits, and a spa-like atmosphere. Give the gift of relaxation this holiday season!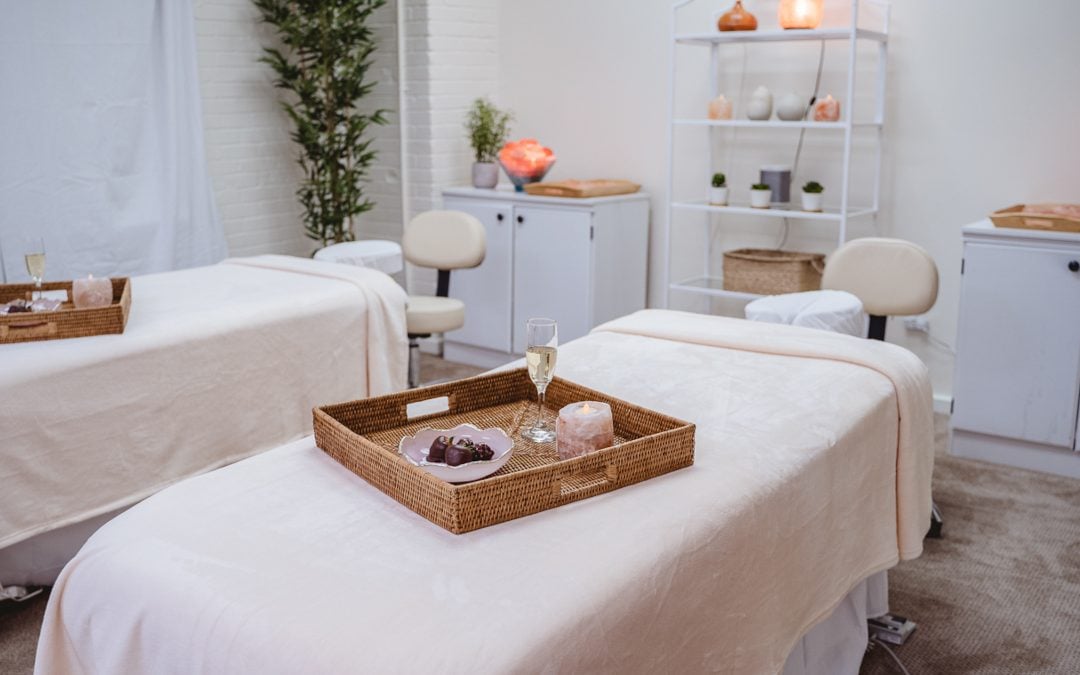 Discover Denver's Oasis for Deep Pressure Massages at Zen'd Out Massage Spa. Relieve stress and find serenity in the Rockies!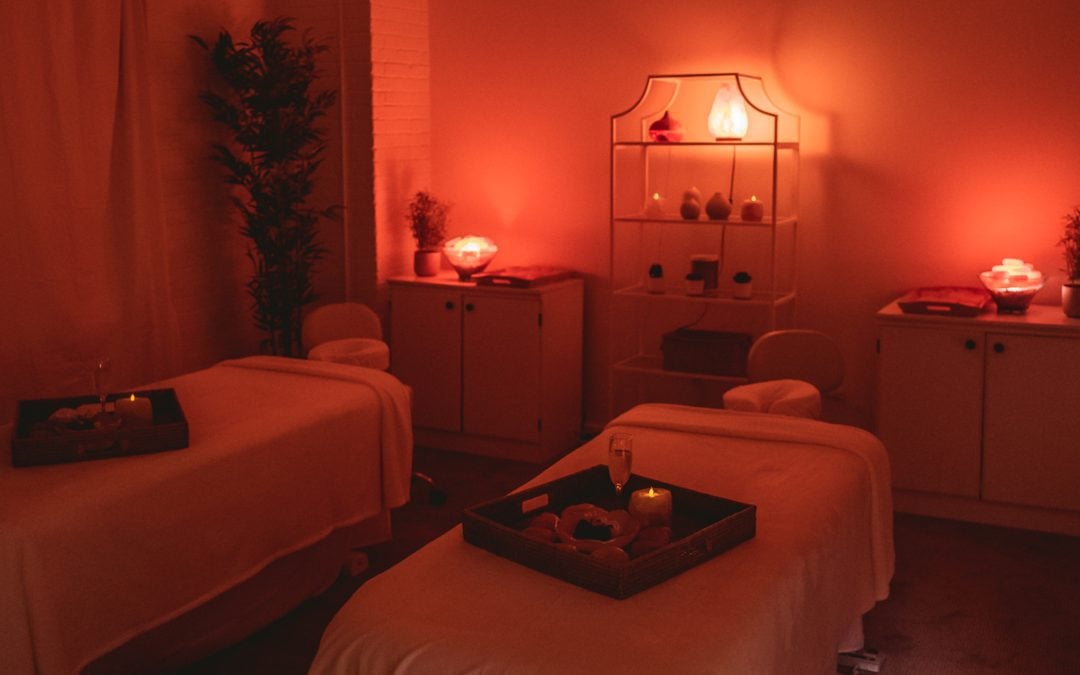 Reconnect through Touch: Experience a Couples Massage at Zen'd Out Massage Spa in Denver, Colorado. Strengthen your bond, kindle intimacy, and build trust for a happier relationship.