Are you looking for a blissful experience that brings you and your partner closer together while rejuvenating your mind and body? Look no further than a couples massage – a delightful indulgence that allows you and your loved one to unwind side by side in a serene setting. In this blog post, we will explore what a couples massage entails and where you can find the perfect couples massage in Denver, Colorado. Get ready to discover the ultimate relaxation and bonding experience at Zen'd Out Couples Massage Spa.
What Is a Couples Massage?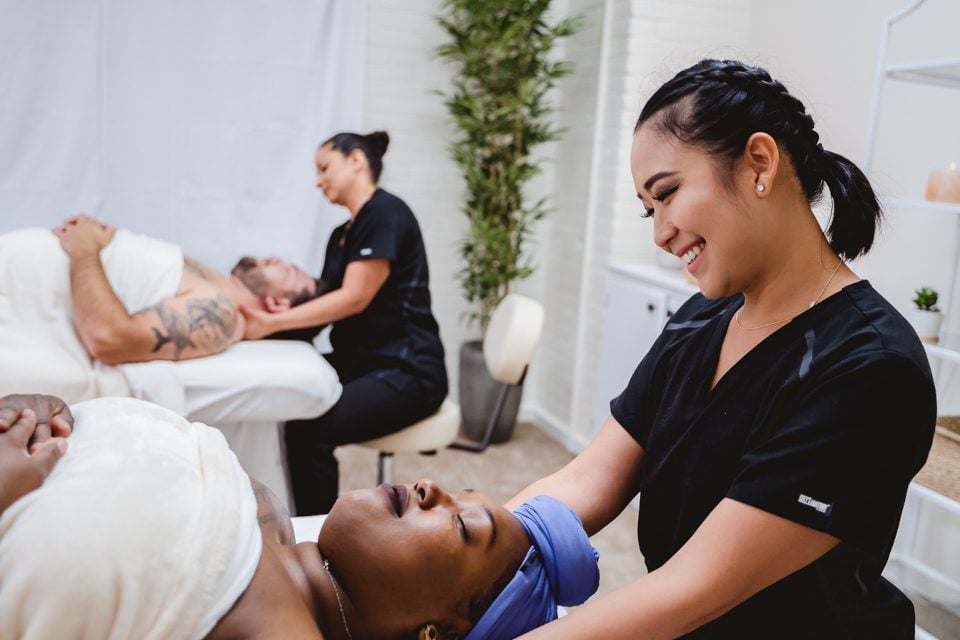 A couples massage is a shared therapeutic session where two people, typically a couple, receive massages simultaneously in the same room. This soothing and intimate experience involves the skilled hands of professional massage therapists working their magic on each individual, fostering a sense of relaxation and connection between partners. Couples massages often take place in a private room, creating a serene ambiance perfect for rejuvenation and intimacy.
Benefits of Couples Massage
The benefits of a couples massage extend beyond mere relaxation. This unique experience not only eases tension and soothes sore muscles but also nurtures emotional well-being and enhances the bond between partners. The power of touch during a couples massage can deepen your emotional connection, reduce stress, and promote a sense of harmony between you and your loved one. Discover what to expect during a Couples Massage in Denver, CO here.
Where to Get a Couples Massage in Denver, CO?
When it comes to finding the best couples massage in Denver, Zen'd Out Couples Massage Spa is the go-to destination for an unforgettable experience. Located at 1143 Auraria Pkwy #203B, Denver, CO 80204, you'll find yourself in a haven of relaxation and tranquility from the moment you step inside.
Zen'd Out Couples Massage Spa – Introduction:
Zen'd Out Couples Massage Spa prides itself on delivering a top-notch experience that leaves couples feeling revitalized and Zen'd out. With a focus on providing a soothing ambiance, attentive service, and highly skilled massage therapists, the spa ensures you and your partner have the best possible experience.
Services Offered:
At Zen'd Out, we offer a variety of couples massage services tailored to meet your unique needs. From traditional Swedish massages to deep tissue massage and sports massage to prenatal massages, our range of services allows you to customize your experience based on your preferences.
Highly Skilled Therapists: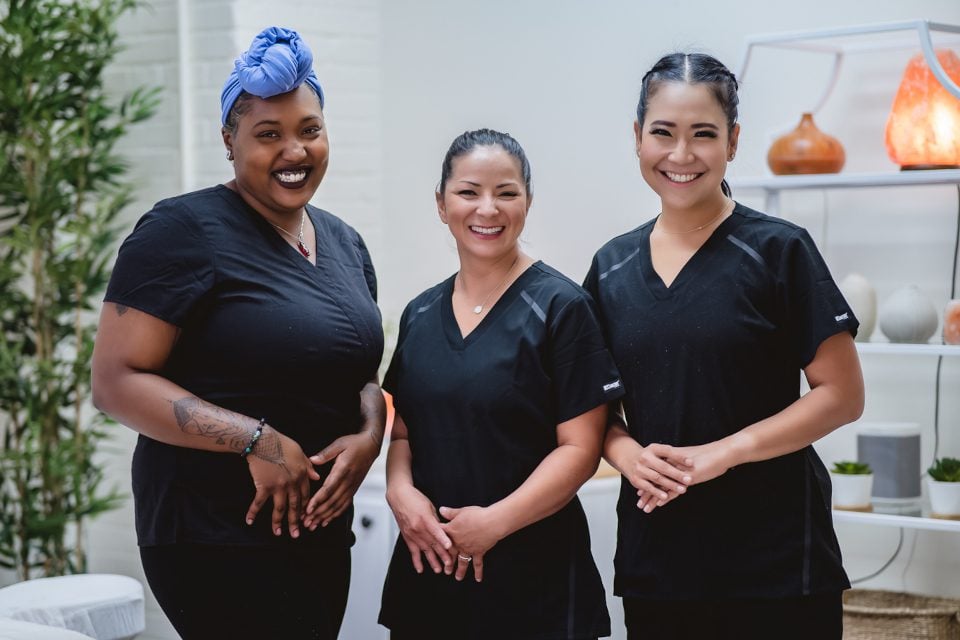 Our team of massage therapists at Zen'd Out is comprised of highly trained and certified professionals. They are not only experts in various massage techniques but also passionate about creating a nurturing and comforting environment for every couple.
Customer Testimonials:
Don't just take our word for it; read what our satisfied customers have to say about their experiences at Zen'd Out Couples Massage Spa:
"My boyfriend and I booked a couples massage for my birthday- Lindsay and Maria were absolutely incredible! So comfortable and the space was beyond relaxing. Definitely going to start making this a monthly visit at the minimum. They also give you complimentary drinks and strawberries which really sets a vibe"
"Did a couples massage for my fiancés birthday with Prangtip & Cristin while we were in Denver and it was unbelievable. Such a fantastic business, highly recommend. Massage was great but also the chocolate covered strawberries after omg. And they sat with us and gave us tips and advice on stretches after. So lovely!"
Read more of our satisfied customers reviews at our Google Business Profile.
Booking and Availability:
To book your couples massage at Zen'd Out, simply give us a call at (303) 345-3700 or visit our website for more information. We offer flexible appointment slots to accommodate your schedule, making it convenient for you and your partner to embark on this wellness journey together.
Why Choose Zen'd Out Couples Massage Spa?
Relaxing Environment: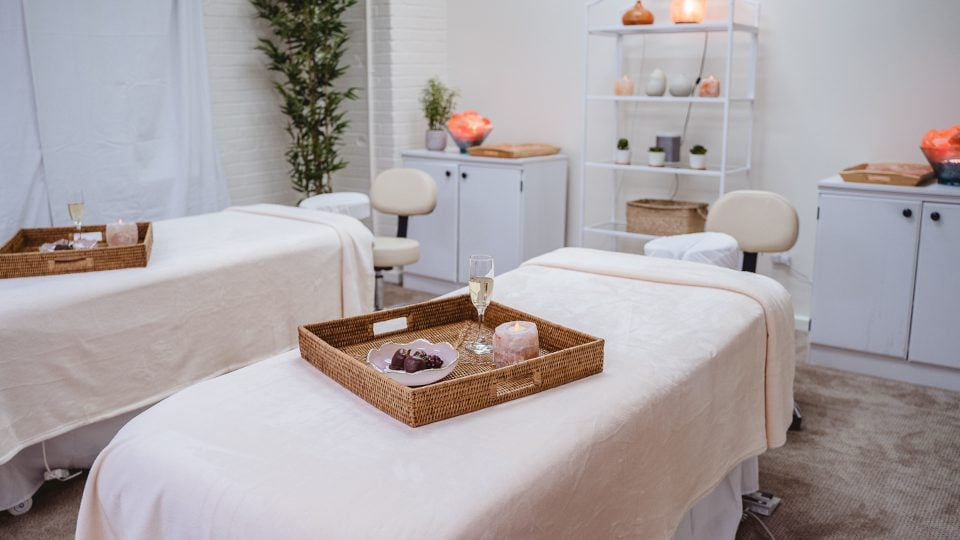 From the moment you step into Zen'd Out, you'll be greeted by a soothing atmosphere designed to promote relaxation and tranquility. The serene setting sets the tone for an enchanting couples massage experience.
Customization and Personalization:
At Zen'd Out, we understand that every couple is unique. That's why we take the time to personalize your massage experience based on your preferences and individual needs. Whether you prefer a gentle touch or a firmer massage, we've got you covered.
Special Offers and Packages:
We believe everyone deserves the gift of relaxation. Check out our special offers and massage packages to make your couples massage experience even more delightful and affordable.
Conclusion
A couples massage is not just another spa treatment; it's an opportunity to unwind, reconnect, and strengthen the bond with your partner. If you're looking for the best couples massage in Denver, Colorado, look no further than Zen'd Out Couples Massage Spa. Our skilled therapists, serene ambiance, and personalized approach will ensure an unforgettable experience that leaves you both feeling relaxed, rejuvenated, and closer than ever before. Book your couples massage today and embark on a journey of blissful togetherness.
---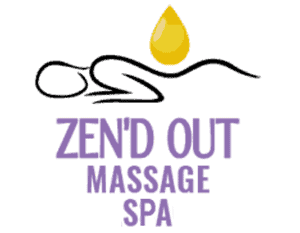 Zen'd Out Couples Massage Spa
(303) 345-3700
[email protected]